Vogeldagboeken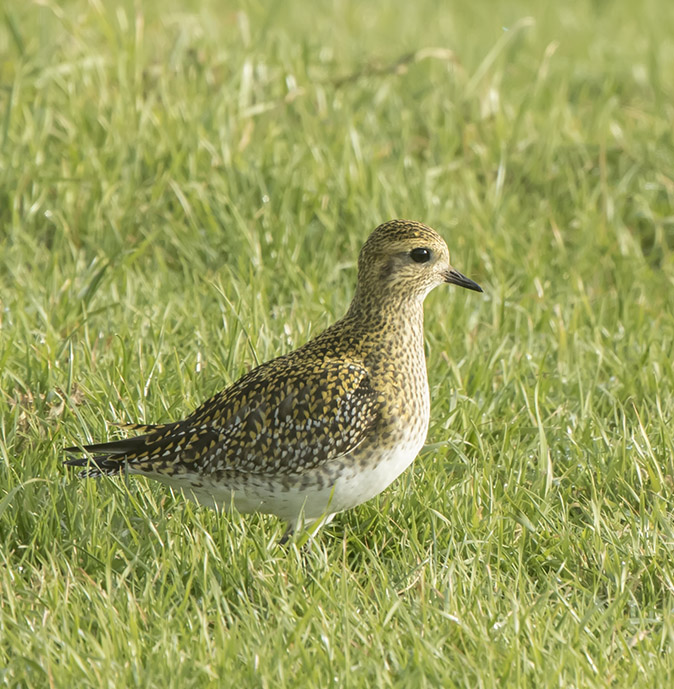 * Goudplevier, Pluvialis apricaria, European Golden Plover, Pluvier doré, Goldregenpfeifer *
Wel eens goed naar een goudplevier gekeken? Van dichtbij? Door telescoop of verrekijker?
Het zijn, ook in winterkleed, prachtige vogels. Dan zie je dat het alles goud is wat er blinkt!
Hun lichaam is besprenkeld met goudgele hartjes. Overigens valt het niet mee ze te benaderen.
Deze vogel zag me gisteren in de Meerpolder niet staan achter een hek en kwam mooi dichtbij.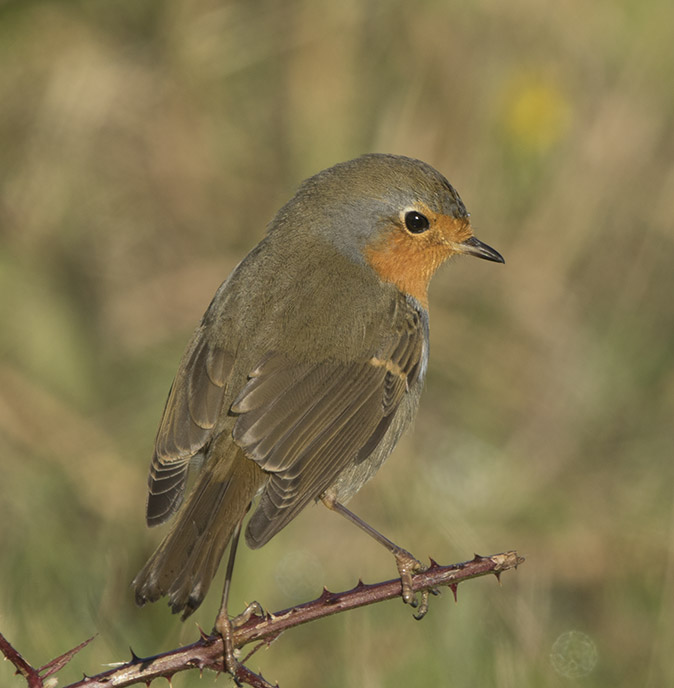 * Roodborst, Erithacus rubecula, Robin, Rouge-gorge familier, Rotkehlchen *
Roodborstjes zie je overal. Of je nu in de tuin bent, in park of bos of middenin de polders:
telkens zie je weer zo'n bruin vogeltje met rode borst opduiken. Ze zijn nieuwsgierig
en komen meestal even kijken wat je aan het doen bent. Zoals dit vogeltje dinsdag.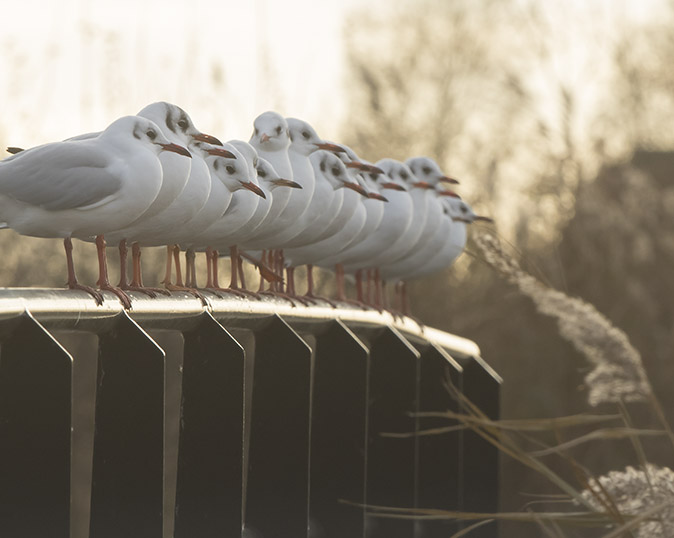 * Kokmeeuw, Chroicocephalus ridibundus, Black-headed Gull, Mouette rieuse, Lachmöwe *
Kokmeeuwen gisteren op de brug naar de DSO-velden in Oosterheem, Zoetermeer.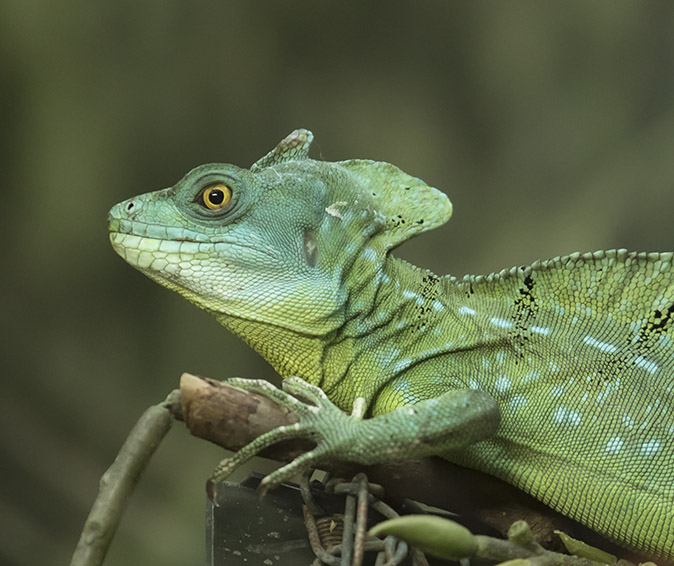 * Helmbasilisk of Kroonbasilisk, Basiliscus plumifrons, Plumed basilisk, Basilic à plumes, Stirnlappenbasilisk *
Even een warm tussendoortje uit Midden- en Zuid-Amerika, een helmbasilisk/kroonbasilisk in Blijdorp.
Deze grote en mooie hagedis heeft flapjes tussen de tenen en door een speciale techniek
kunnen ze daarmee op hun achterpoten over het water lopen. Rennen (12 km p/u) eigenlijk.
Ze worden dan ook wel Jezus- of Jezus Christushagedis genoemd. Kan 80 cm worden!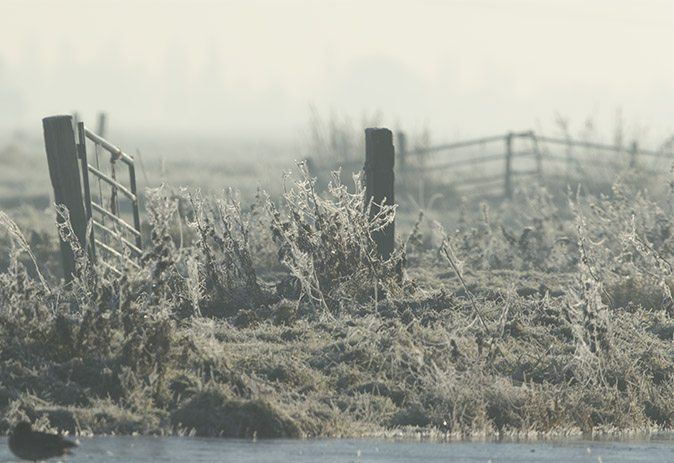 Weidevogelreservaat De Wilck, Benthuizen/Hazerswoude.
De Wilck dinsdagmorgen, een witgrijze wereld.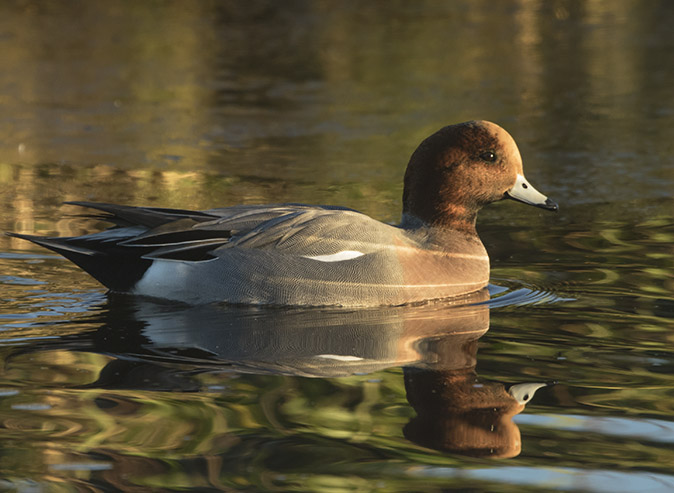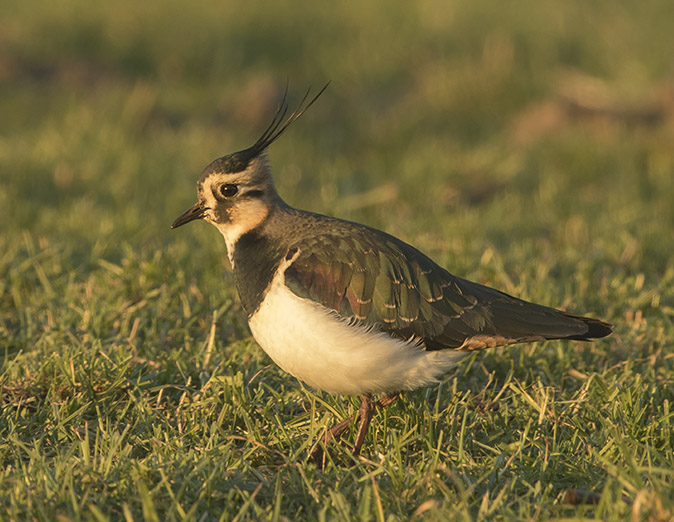 * Smient, Anas penelope, Eurasian Wigeon, Canard siffleur, Pfeifente *
* Kievit, Vanellus vanellus, Northern Lapwing, Vanneau huppé, Kiebitz *
Het kille licht van 's morgens was 's avonds vervangen door een warme gloed. Ook De Wilck.
Waarom wordt die kleine swiftvos
in Blijdorp eigenlijk kitvos genoemd, vroeg ik me onlangs af.
Enkele tientallen reacties, bedankt! De meeste verwezen naar Van Dale Etymologisch woordenboek
waarin staat: 'kitvos [woestijnvos] < engels kit-fox, kit, van kitten [jonge kat], zo genoemd
vanwege zijn geringe afmeting.' Het vosje ziet er bovendien ook wel uit als een kat.